Skipper's match report – looks like he's back on the Merlot again..
Usual drill – we gathered by 11.45 and had a full complement – Fordy (if it had to be pointed out) last in again, but sporting a very large bandage from the graze on his arm from last week. Still weeping blood during the week – what a trooper.
We won the toss and decided to have a bat. The outfield was well cut and looked quick – their skipper Andy Tilley advised the track was pretty true and he was dead right.
Apple & Siv in to face and they made a steady start. Two quick's to start and after a gentle start, we were 15 after 4. Pace was an issue to connect with many, but Siv started to get boundaries while apples took a more workmanlike approach to the scoreboard. After 8 we were on 34. Worrying signs from Siv – a few too many swing and misses.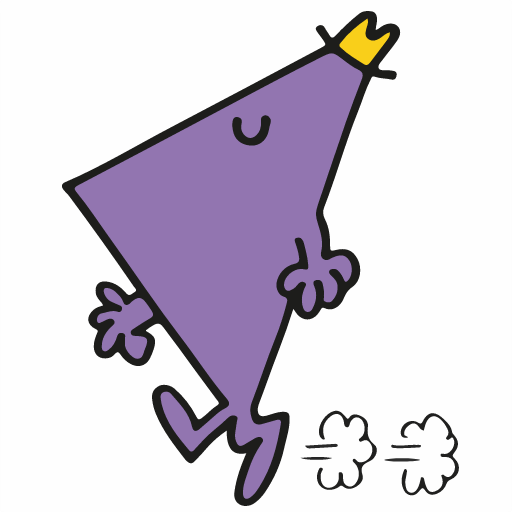 But as we got through the overs, Siv connected with more, but hearts were still in mouths with a few too many heaves!
We were chatting with Dale as he scored and good to catch up, sat in what was to be baking heat for at least the first hour or so. After 10 we were on 45. Apples (wears the gloves – maybe once a year?)
had been taking a more measured approach, more respectful. With the first change on 9 overs, more loose balls were on offer and Siv was on it. By 17 we had reached 82, with Andy Tilley on his third over, when Siv inexplicably tries the reverse sweep to an off break, but tamely offers it to point to snaffle. 45 runs and a great knock.
Next Abs – fitter and leaner than ever he attests. Next over though one indeed brought two and Apples was bowled – playing across the line for 37. Foundations set though and started to feel like last season.
In to join Abs was Will. In some form last week, they made it to drinks (88/2). No specific team orders he makes steady progress after the break, but inexplicably tries to cut one of Tilley's sitters and spoons to point for 9. 98-3.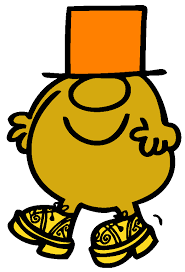 Tom in next, with some caution and respect with anything loose dispatched. Stop starting we were, maidens and then overs for 10, so that after 30 we were on 131. 180 looked like a winning score and 5 an over for the last 10 surely gettable? In the 33rd Mr Skinnny mis-times one and bowled for 22 with the score on 141. In comes skip (not Mr Small the charitable amongst you will notice but Mr Silly) to join Tom who immediately sets off on run chasing as befits that stage of the innings. Two overs later skip heaves and gets caught at point for 2. NB: This was 50% less than Jonty Fagan scored, which has meant a sleepless night for the Skipper.
Out comes Jonty Fagan. As he was keen to point out – at Denbigh owner of a 99 run partnership [and wasn't it a good one]- with orders to swing away (not that I'm aware he has pampas grass in his front garden) he duly had a go. 4 runs in 5 balls until he was caught (161 for 6). Tom also had a heave a couple of overs later, which readers may have mistaken for a literary oversight of many fine boundaries and scampered singles in the meantime, getting bowled by Jake Griffiths, but nor before he reached a well overdue 50.
Venkat (Mr Cool) and Dan Owen (Mr Strong) at the crease, Venkat was out in the last over for 2 having a swipe, so in came Fordy, the man built for death batting. A single off his only delivery to scamper to the other end and nurse his cherished average, we ended on 181 for 8.
Tea and this felt like the team of old, good batting and enough to work with at last. However we still struggle with no second strike bowler, so could we contain as well as we have in previous weeks?
Tom opened and in his first over the opener chopped on. Wicket maiden. Jonty on at the other end. Facing was Phil Keidel. Jonty turned a little green. First ball – miss cue. Second ball – 6 – launched way up the bank at cow. 10 off the over. Next over Tom comes on and knocked for a boundary and a couple more. After 8 overs they are on 45 and we've not made another breakthrough. With a long leg field setting for Keidel though, eventually he heaves one which skies up and down to Siv, who pouches for Jonty to claim a great wicket and so well set up by his skipper.
Fordy on at 9 and in his first over one of the young afghan lads swipes and bottom edges through to Mr Christmas. Indignant at the decision, the young lad eventually leaves and CQ were 55 for 3. The CQ mature batsmen were able to hit the looser balls very hard and their run rate was higher than ours, but they were losing wickets to quickly as well. Next one of Fordy's tempters saw a dance down the wicket only for Mr Christmas to rip the bails off for a quality stumping almost as good as we saw from Siv last week. For Jonty, Fordy caught a great high catch at square leg to end their No2's innings, but ripped his nail and finger, trousers covered in blood and had to leave the field for a recovery shower and massage. Jonty carried on, but started to get a bit expensive.
Tom came back for an over while Fordy was getting a magic sponge or two, and then Venkat came into the attack. In his first over Venkat got punished for a few, but then inexpicably their No.6 Griffiths, who looked a real threat, punched one to mid-on which Venkat jumped on, to run Griffith's out with ball to hand. Bizarre call, but it was how the game was going. At drinks they were on 88-7 and looking strong, with Andy Tilley playing some hard shots at looser stuff, but surely they were running out of bats?
With some threatening rain clouds on view, skip decided it was time to close this out of we could. Skip started after drinks with an over, then back came Tom. In his first of this spell, a little magic happened that quite took MIMCC by surprise. Tilley used Tom's pace to square cut one of Tom's deliveries, which flew over point's head. But wait….there is Jonty who raises up a stretched hand as the ball is past him and it sticks there.
Adulation, disbelief – calls for a drugs test – our Little Miss Magic had struck with the wicket that meant we knew we were home. Another over from skip – where perhaps the greatest tragedy was seen – a skied shot where Siv had plenty of time to get under it – he pouched, spilled, juggled, juggled again(!) and then spilt it towards cover. Skip missed out and not in any way whatsoever going to hold it against Siv in the wicket-keeping stakes for the rest of the season. Then Tom came back and closed it out after 2 balls.
Bowling figures: Tom (6.2-2-26-4); LMM (5-0-24-2); Fordy (5-1-24-4); Venkat (5-0-22-0) and skip (2-0-4-0).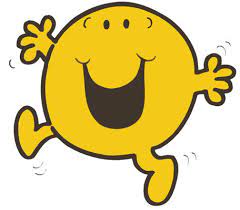 As a continuation from last week and even from the Pont game – its pleasing for all of us to get back in this groove and believe again. 14 points and our commiserations to CQ, but a really pleasant game and thanks for being such good sports. My thanks to Roger Hargreaves and everyone today – Sean and Dan especially for supporting us to get the result – to get us back in winning ways.