Final game of the season – MIMCC Champions due to a Rhewl countback and we knew Bethesda would be chomping to secure the second spot for promotion. Not many familiar faces and different conversations put their first teamers at semi to non-stacked.
Sure enough they arrived early. We were still preparing the ground and thanks to the usual army of groundsmen – Jonty in particular for some early cutting, rolling and prep.
We won the toss and elected to field. Not usual territory for us but a soggy-ish wicket made that logical.
Tom and Dave opened the bowling – tight to start but their openers were definitely handy. Dave was more expensive, but in the 6th over had No.2 caught behind by Apples for 5. 26-1.
After 8 overs Prashad and Matt took over. Prashad a real handful for them and Matt getting some movement except for the odd short ball. After good economy Prashad saw Jonty at square hold their very useful (surely 1st teamer) No3 Jamie who went off in a fit of indignation. Jonty had demonstrated a clear lack of fielding prowess until this point, lunging over easy stops – ala lycra porn star with a penchant for un-smothered balls. The grief clearly worked! 53-2. Next over Matt C&B their opener Jez who was a real dangerman for 38. 62-3.
Not easy but we were getting through them.
At drinks on came the (on-paper) MIMCC No.2 & 3 bowlers Fagan and Ford. Well after 4 overs no wickets were taken and we were 26 runs worse off. But the variety paid off. Their No.4 made the running with No.5 Richie a definite second teamer in trilby only making 5 before Prashad on his return bowled him next over. 93-4. The following over Matt got their day skipper lbw – although there was clearly some in-fighting going on as it was a surprise to all of us as it looked high! 99-5.
We felt like we had a strangle on at this point, but only at 28 overs.
Often in match reports we miss fielding action – we should reflect on a few fielding events. Jonty has been checked already – the coach's stutter to fail to grab a skied leading edge from their No.1 bat was potentially costly and not easily explained.
Abs was a wall at short mid-on. Skip was a complete legend at fine leg and deep mid-off. Dave Markey had a missed c&b where he somehow palmed a c&b but forgot to cup his hands. And the run out where Tom threw to the bowler's end and Dave threw hand out to frustrate a nailed on run out! We were a little jittery.
Talking of jittery – we hope to see him back very soon!
Tom and Dave returned for the last 10. Tom – typical of his season despite great economy and being a real handful, contained well, but got no wickets. Dave picked up another 3. Including 2 in his last over. Fordy was Mr. Sticky hands with a couple of catches, including on the last ball. Bethesda all out 149-8.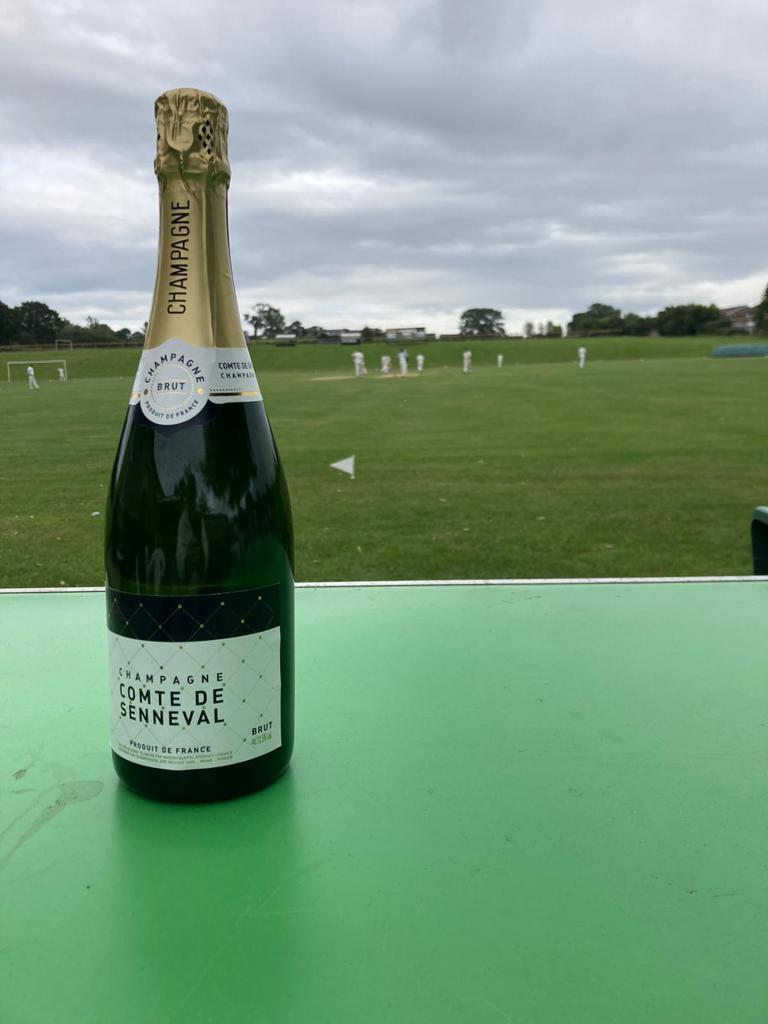 Tea – we were relaxed but they were keen and had suspicions about their bowling attack – very well founded as it turned out.
Apples & Siv – trusted partnership, but their opening bowlers were very difficult. They started well – 10 after 2 overs and then we got bogged down. Soon Apples was bowled playing a cross bat to one that took top of off. 15-1. Siv went soon after to the other opener, again heaving to a top of off delivery. 19-2. In were Matt and Tom. Matt was bowled after 3 overs and the accuracy meant we were dotting a lot and just defending stumps. Tom was caught playing a wide one that looped to gully. Abs came in and again had to defend like mad against the hardest bowling attack we've seen this season. Andy came in and bowled second ball via the pads. 36-5 after 18.
This was the worst we had seen all season and no co-incidence.
In came Sanath at 7. With Abs they got settled with the second change and started to push runs on the board. 36-5 turned to 48 for 5 at drinks. Bethesda at this point were loud, talking about close outs.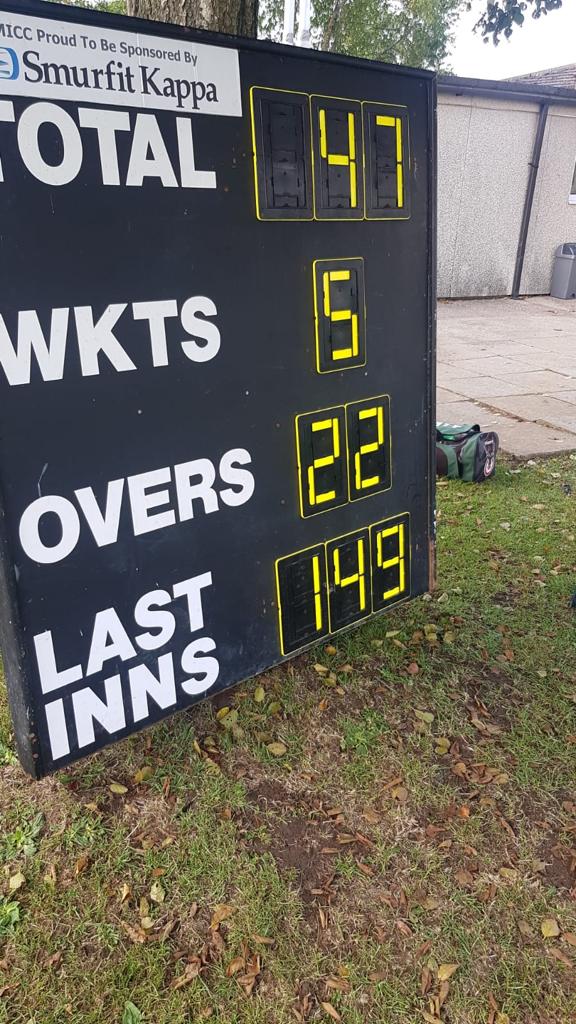 We were about to see the most fantastic – in the literal sense of the word – innings. We were down, on the ropes and 5 perfectly solid batsmen in the hutch. Abs got run out over a mix-up and Dave Markey joined. But as we know – the next 20 overs belonged to Sanath. He built the innings – quick singles turned to 2's and 4's. And then 6's. At 44 runs he made a dash and injured himself. A runner was needed and Siv, our speedy gonzales, went out. By now we were over 110 after 32. Dave was doing ok, but clearly just had to hang in. Seismic events were happening.
Boundaries, two's and then 6 after 6 came from Sanath. Given where we were at 20 overs, this was majestic. Superlatives don't do the innings justice. On the 37th over, on 74, we needed 6 to win. Sanath launched the third ball of the over for 6 onto the roof of the clubhouse. Screams, hugs, elation. Simply the best match winning innings we had seen all season.
Sanath was Man of the Match easily – but to Ruthin man of the season – and again we should all stand shoulder to shoulder as a team in how we have carried ourselves.
Bethesda to be fair were sporting and acknowledged what had just happened, so we wish them well, but how much better the result given their tactics!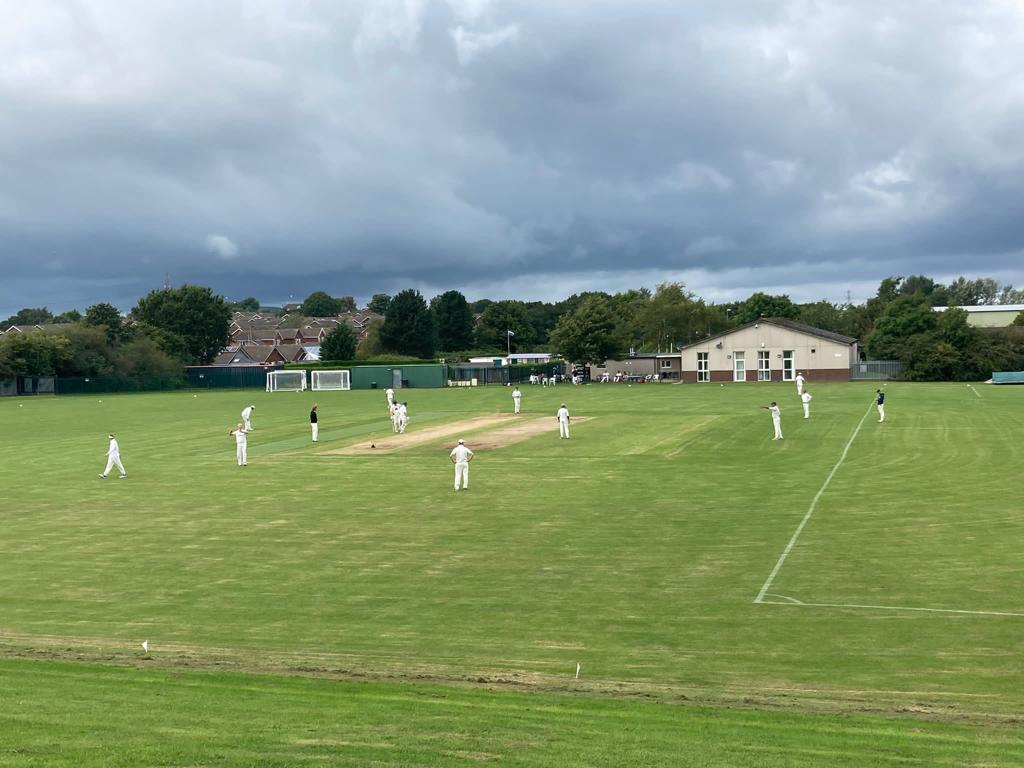 Lost in absolute pride and Congratulations to you all for a memorable season.
Skip