It is with great sadness that today we announce the retirement of Steve Pugh from the roles of treasurer and groundsman. Better known to most of North Wales Cricket as "Joint Wicketkeeper of the Year Division 5" in 2011, Steve has been on the committee of the club since 2006 when he made the mistake of going to the toilet in the pub whilst we were holding the AGM. He has served the club loyally for 13 years as treasurer and 2 years as groundsman, taking every opportunity to harass and stalk individual members for their subs. As a retirement present we bought him some personalised bottles of cask ale bitter to give to Julie, his partner, as a way of saying thank you for allowing him to get out of the housework and prepare the wicket.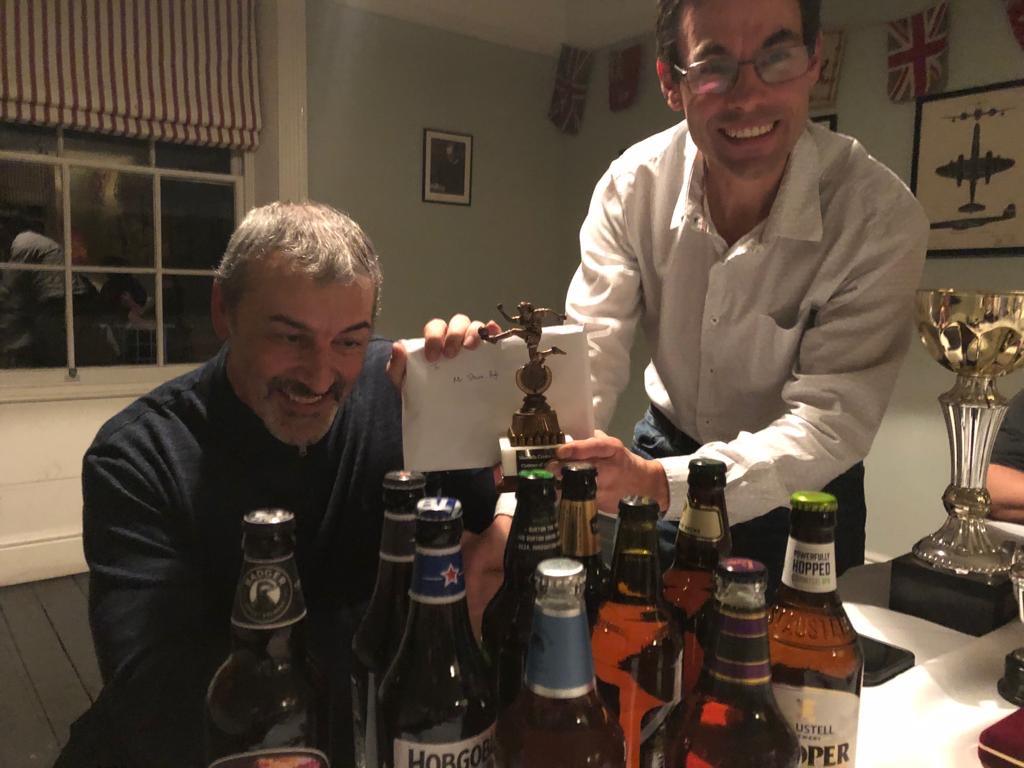 The club wish him well, and hope his successor, Peter Ford, is more capable of adding up than Steve is, something he has struggled with particularly when counting up his golf shots.
Here is a selection of images of Steve over the years he has been playing for Maeshafn.