Skipper's Match Report follows..
Readers of this irreverent newsletter – and I'm led to believe there's more of you than just my dog and my wife checking my search history – will know that last seasons finale with Bethesda resulted in a thrilling match courtesy of a certain Sanath Shetty.
So to our first encounter this season – on a rain and wind swept wicket. While waiting for the rest of the team to arrive (all 6 of them) I couldn't see any plinth with the match ball from last season, but there were a couple of sheep milling about the pitch who had turned up for the show.
Sort of the Avengers v The Fantastic Four plus Four with space for three more.
Toss lost, we were put in to bat. Abs and Siv to open. VERY CLEAR match instructions to the Human Torch Siv. Stay in, don't flare up and lots of other pyrotechnic metaphors.
First few overs – all well and good. We start slow against their left arm quick who hasn't changed since last year. Also Maloney at the other end, good acccuracy, so after 6 we were on 6 runs. The Torch is starting to flame, but Abs, playing the role of Mr Fantastic today, is that angel on the Torch's shoulder; calming. Torch gets a boundary and there's no instant DEFCON 2 attack mode from Siv, we pace ourselves, and at 10 we are on 19. Not setting the world on fire (couldn't resist) but we only have 7 wickets to play with.
After a change in bowling at 12 (25-0) runs come a little easier, but then there's still the odd square hook where luckily Abs and then Siv gets dropped.
By drinks we are still without loss (having come off for rain which is a persistent threat at this point and rightly pissing on our little bonfire) on 55.
Drinks – we huddle (its finally happened) and agree not to pull any triggers yet as we have two men well in. With that ringing match plan in his ears, the Torch faces the next over like this: 6-4-2-2-.-1.
Mr Fantastic at the other end, seeing his counselling career going down the pan, facing Patil their left arm spinner, gets bowled trying to play Torch's game. 72-1 and in fairness a good opening partnership. (Abs – 18).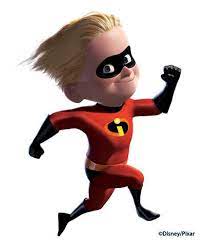 In at No.3 the Coach, Dash off the Incredibles. Dash looks a little out of sorts, but so does the Torch. A few wilder swipes, a pull shot that frankly was drop of the season and he finally gets bowled from Hughes on a full length. But all credit to Siv – 64 his score and he's learning a different way to play. Maybe it's the absence his sidekick Robin this week as they usually jump into the batmobile at the same time to fight bad ball crime. But a good knock and set us up.
In comes skip to join Dash, off the mark but next over Matt bowled by their spinner for 6. Venkat in and blocks away. 2 overs later the Silver Surfer pulls, but top edges high and to back of square for 9.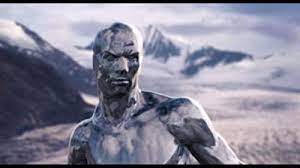 110-4 in the 31st. In comes the self-styed Thor. Observant readers will note that the Fantastic Four is made up of the invisible woman and the Thing, and Jonty is no Chris Hemsworth lookalike. Natalie Portman was watching from the side-lines though, and fresh from his hot tub pre-match routine with The Thing, "Thor" set about on the bowling. To be fair, he hammered away and picked off bad balls with several boundaries.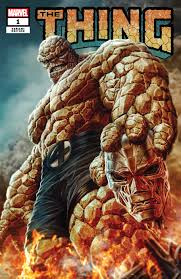 Venkat – shades on so he looked like spiderman – eventually skied one trying to break out of his dotathon, but only got 1.
In comes Fordy – the thing – also with an admiring spectator in the crowd, and scores 1, dot four. But then in a senseless act of superhero bravery, runs 3/4 of the way down the track on a dabbed single, only to be sent back by the Thorpedo as its straight to a fielder. Here's the thing – it wasn't.
38th over (out of 39 for a rain stop) and in comes Prasad, Thor has his hammer out and hits a few cracking boundaries, Prasad has a go at a few for a few singles, and remarkably we get to the end of the 39th without further loss. Thor not out 23 and Prasad NO 2. Total 143.
Probably not enough on this wicket, but a very respectable total.
We enjoyed how Bethesda had asked every one of our team with some degree of Indian parentage if they were Sanath – cultural awareness courses all round – but the scars ran deeper than we thought!
Fielding – with 8 it was going to be hard – but every one of us was up for this. Dash and Thor opened the bowling. They were tight and in the second over Dash got an lbw shout given. Both bowling in good areas and before long Dash had another lbw shout given. I don't have a detailed scorebook to give further match stats, but recall being something like 13-1 and 22 for 2. Soon their umpire was replaced.
Fielding was tenacious – Mr Fantastic at short mid off saved many a four and some great grabs, including one very low that he was so close to holding onto. Fordy maybe not so – one boundary stop he ended up kicking over the rope, but he joined the bowling attack after 10 and soon got a wicket, caught at cow by the incredible Thor.
Prasad came on at 10 and bowled 4, so that at 20 they were on 65 for 3. We still felt we were in this. They needed four an over and we could knock a few more over and get very close.
But after drinks, we just couldn't contain. It wasn't wild, but our attrition rate was at over 5 an over. Still some great examples of fielding – Dash was covering huge areas and made some great saves as well as running his legs off, Venkat, Abs, the Silver Surfer and Thor even (when he wasn't ambling along the boundary chatting to some random local) .
Prasad eventually tempted their number 5 to heave to a perfect top of off ball, so we had two points, but they were now 20 away from what was needed with 10 overs to spare.
We were running out of road, despite super-heroes all round.
In the end they got there is 33.5 overs.
Just the two points, worth the trip though and we'll give Bethesda this one, but I imagine Sanath shaking their hands as they arrive at ours will be worth 50 runs on its own!
Thanks to all today – Stan Lee would be proud.
Andy Meakin, Captain. 27th June 2022